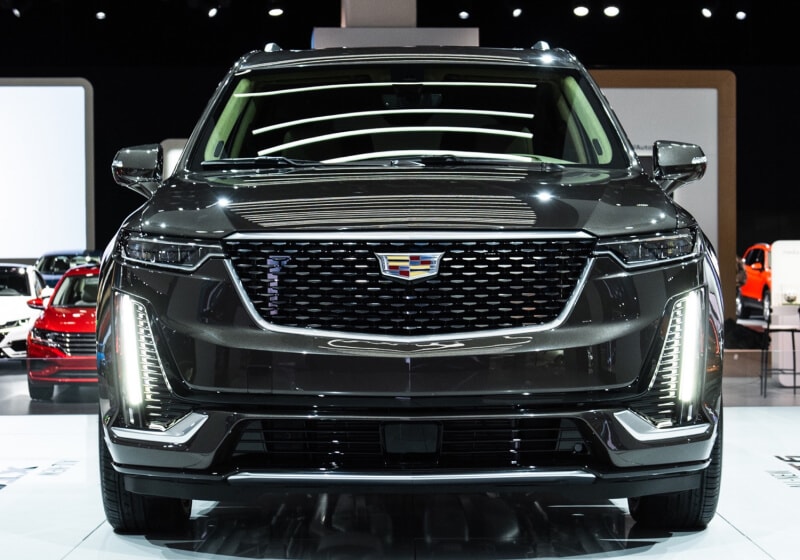 Cadillac is always ahead of the curve. Tailored for ultimate luxury, Cadillac vehicles feature the latest technology and high-performance amenities to continually reinvent how we drive.
Scheduled for release on February 4, 2020, the 2021 Cadillac Escalade is expected to make an appearance on the red carpet at the 2020 Oscar Academy Awards. Rumored to be the most exciting Escalade thus far, the 2021 oozes style, comfort, and drivability. Sunset Cadillac in Bradenton, Florida, is one of the primary dealerships for getting a glimpse of this sleek, newly-designed vehicle when it arrives on lots in late 2020.
Confidence on the Highway
The new generation of Escalade will be available in three trims: Standard Luxury, Premium Luxury, and Platinum. With the Cadillac powertrain comes confidence in the driver's seat. The updated V8 engine on the Escalade is expected to have a new 10-speed automatic transmission. High-performance braking, magnetic ride control, all-wheel drive, and electronic limited-slip differential guarantee a smooth ride every time. A hybrid version may also be on the line.
According to Car and Driver, the 2021 Cadillac Escalade will look quite handsome. It will take a few style cues from the Cadillac XT6 SUV which sits just below the Escalade in the brand's lineup. This large SUV will have a truly upscale look and feel. The sleek body will give way to a luxurious and comfortable interior using wood and hand-stitched leather, as is standard with Cadillac.
A Larger, More Advanced Infotainment System
The new Escalade will feature the largest OLED display currently available in the industry with twice the pixel density of a 4K TV. The new generation will have a fancier tablet-like touchscreen with physical knobs. Gone are the touch-sensitive controls which could be frustrating to use. The Cadillac experience includes customized, one-of-a-kind driver profiles to make driving easier and more enjoyable.
A 34-speaker Bose sound system lets you enjoy a personal concert every time you drive.
The Escalade will hold onto standard connectivity features like Apple CarPlay, Android Auto, and a Wi-Fi hotspot. You can command your Cadillac from anywhere using your phone with the MyCadillac App:
Lock or unlock doors
Remote start
Set parking reminders
Send directions to available navigations
Check vehicle status
Every Cadillac includes wireless charging so anytime your vehicle is running, it can power your device whether your phone has built-in wireless capabilities or requires an external device.
The Cadillac Super Cruise Driving System
Available on the 2021 Escalade is the Super Cruise Driving System. The first true hands-free driving system for the freeway, it enables the car to drive itself for hours without driver intervention. With the use of precision LIDAR mapping data, a state-of-the-art driver attention system, and a network of cameras and radar sensors, the car actually drives itself. Note that the driver's complete attention is still required at all times.
The old-school column shifter that has hung around for years will be replaced with a more aesthetically pleasing push-button gear selector.
Sunset Cadillac of Bradenton
To find out more about the 2021 Cadillac Escalade or if you're interested in purchasing an earlier model, contact us. Our friendly, professional team will be happy to show you our impressive Escalade inventory. Located at 4780 14th Street West in Bradenton, Florida, our showroom is open Monday through Friday 8:00 A.M. to 5:00 P.M. and 8:00 A.M. to 6:00 P.M. on Saturdays. Give us a call at (941) 932-8852 and let us help you get into a Cadillac today.