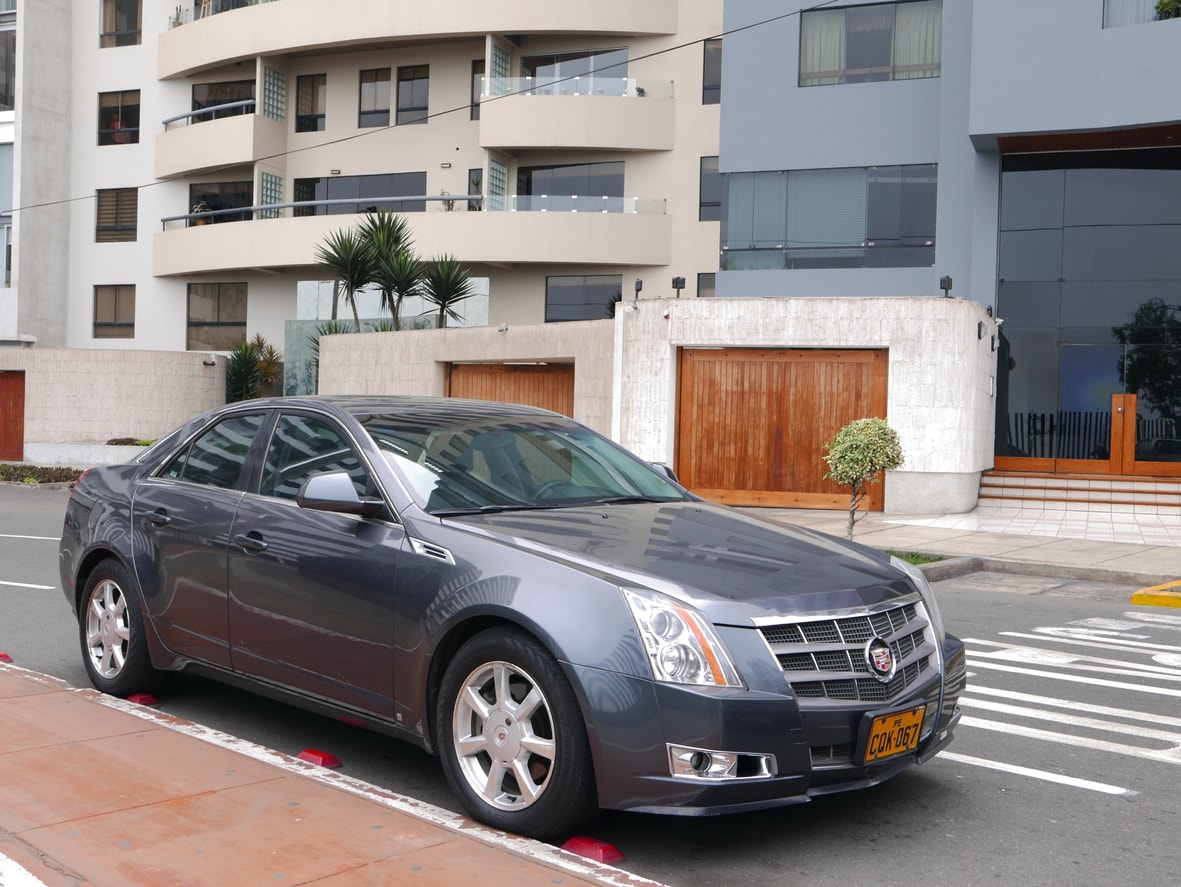 Owning a Cadillac is a lifestyle choice. For many, only the power of Cadillac's V-Series vehicles will do, and we wholeheartedly understand at Sunset Cadillac of Bradenton. Performance, class, and luxury are all a part of this lineup that has many upgrading to either the 2020 CT4-V Blackwing or CT5-V Blackwing for their next purchase. Everything from performance and style to comfort and technology is the reason why the Cadillac V-Series is the only ride for the Florida highways.
V-Series Performance
Cadillac owners seek performance in their V-Series sedan purchase. V-Series models have a level of performance that attracts drivers looking to pair performance with quality. The engine that is beneath the hood of the V-Series is full of the power you need for high-speed travel turbocharged engines in each model. Choose from the 2.0L turbocharged 4-cylinder or 3.0L turbocharged 6-cylinder for your V-Series model.
The drive train on the V-Series models can be either AWD or RWD to fit your personal preference. Also, each transmission is 10-speed to effortlessly shift gears during a joy ride or high-speed voyage.
Class & Style
In the 2020 V-Series lineup, Cadillac owners can have their cake and eat it too. Even with the performance at an all-time high, the class and style of the Cadillac V-Series are not lacking. The aerodynamic body panels along each model are equipped with a sleek and contoured finish that gives a sportier look to the Blackwings. Both the CT4-V Blackwing and CT5-V Blackwing forge together class and sport in a single Cadillac.
Enjoy the vertical LED lights that are a signature for Cadillac models, including the V-Series. This sleek feature offers a modern level of class and style that is unmatched in its class. Your Cadillac V-Series comes complete with alloy wheels engineered to maintain the promised performance of your Cadillac.
Comfort
At Cadillac, your comfort is as important to us as the performance and appearance of your V-Series. Each model is designed with leather interior and cushioned seating in the front and back for traveling. No matter how short or long your commute might be, you will be comfortable on your journey.
Minimize outside noise and sounds in the comfort of your V-Series cabin for a quiet ride or quality conversation with your passengers. The cabin is reinforced with volume control to eliminate those unwanted sounds beyond the confinements of your Cadillac.
Technology
No Cadillac is complete without the leading technology installed throughout your V-Series. Your Cadillac CUE is voice-activated so that you never have to risk your safety while driving. Use the commands on your steering wheel to activate your voice commands. Enjoy navigation commands while traveling and search for stops on the way to your destination without ever picking up your phone.
Enjoy wireless charging for your smartphone while traveling to maintain a sufficient battery life once you get where you are going. The wireless charging pad is conveniently located in the console of your V-Series Cadillac.
It Is Time for Your Cadillac V-Series
Choosing your next Cadillac should be easy with a V-Series model. The only real decision comes down to your exterior color preference and when you can pick it up. There is only one dealer in the Southeast that has what you are looking for in a Cadillac V-Series. Our knowledge of Cadillac and pairing you with your dream vehicle is at the foundation of what we do at Sunset Cadillac of Bradenton. Give us a call today at (941) 932-8852 or come by to view our current inventory at 4780 14th St. Monday - Saturday. We look forward to seeing you soon.