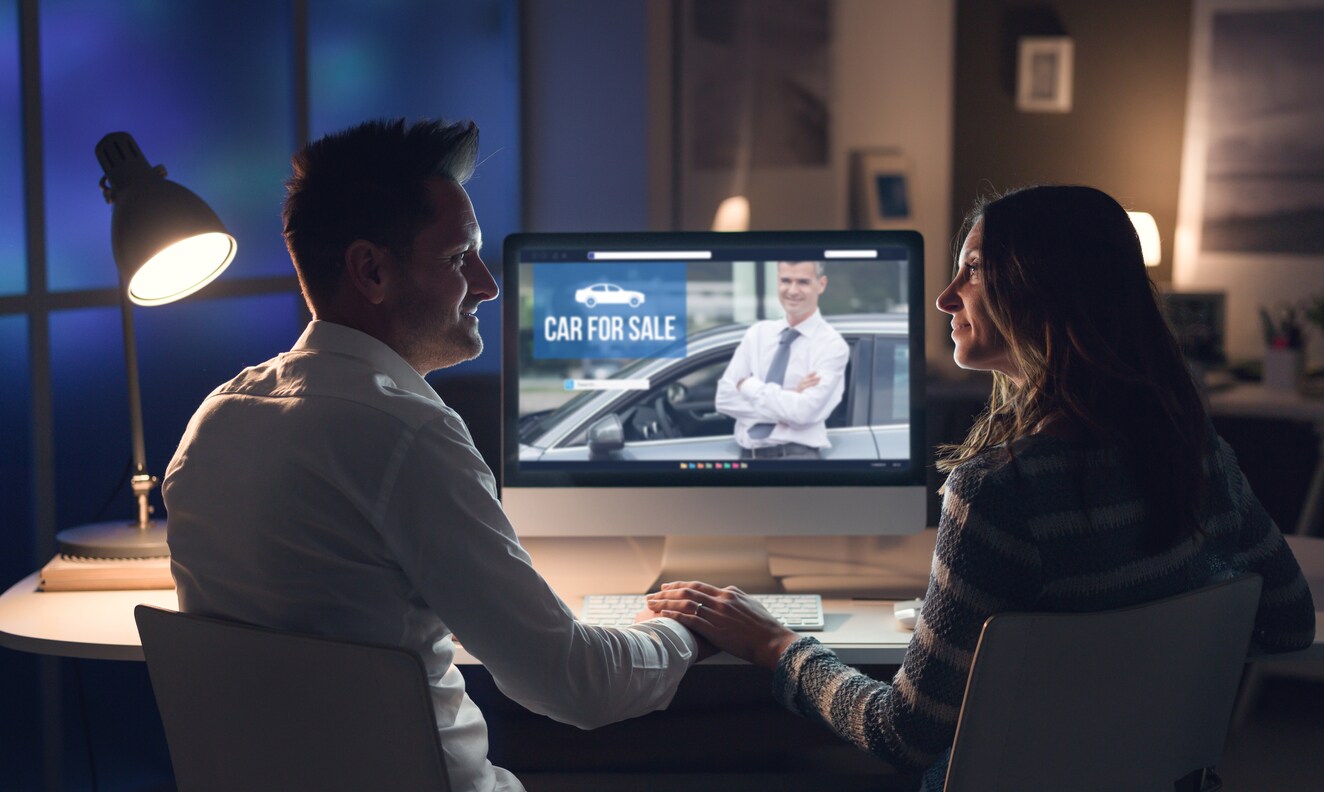 Cadillac has been one of the foremost names in the world of luxury cars for more than a century. Over these years, the company has constantly innovated its products and services to stay relevant for its customers.
Shop. Click. Drive is one such simple, yet brilliant, innovation that allows you to buy your Cadillac online. In an era where most things can be bought with the click of a button from the comfort of your homes, why should shopping for luxury vehicles be any different?
If you are on the lookout for a Bradenton dealership for buying your next Cadillac, then you should definitely consider this online shopping feature that is available at Sunset Cadillac of Bradenton. We discuss this online buying service in detail in the following sections. Read on to know more!
What Is Shop. Click. Drive?
It is primarily a tool created for you to select your preferred Cadillac; choose the desired trims, accessories, and warranties; and have the vehicle delivered to your doorstep. Also, it allows you to do the following things through the website:
Estimate the trade-in value of your existing vehicle.
Decide on the monthly payments.
Apply for credit.
Find the latest incentives applicable
After completing all the steps in the ordering process, you will be able to view a detailed summary before the car is delivered to you. As for the delivery, you can either schedule an appointment for the car to be sent to your address or arrange a time for pickup at your convenience.
Advantages
The Shop. Click. Drive feature offers a host of unique advantages to the customer. These are as follows:
It is convenient and allows you to shop at your own pace. Moreover, since it is online, it is available 24/7.
Shop for your desired vehicle from the comfort of your home (or any place that you prefer for that matter).
There are no hidden costs as you will be provided with all the details before buying.
You can have a clear estimate of your trade-in value as well as the monthly payments.
You save a lot of time since all the resources are in one place for your reference. You will also be informed in detail about the list of documents needed for the delivery.
No obligations until to finally sign the deal.
What About Test Drives?
Now, the important question. Can you do a test drive when buying a Cadillac online? The answer is a big yes!
You can either choose to schedule a test drive at the dealership or at any location and time of your choice. Alternatively, you can also opt to test drive your vehicle during the delivery and before finally signing the papers.
But what happens if you do not like the vehicle during your test drive? No worries there as well. You are under no obligation until you sign the deal. Hence, if you are not satisfied with the ride during the test drive, you can continue looking for a suitable car for your needs.
Other Details
The Shop. Click. Drive tool offers other conveniences like the choice of selecting preferred GM accessories and trims for your car, leasing options for the vehicle, credit application process details, document upload options, and F&I products like a warranty. You can visit our Bradenton dealership online shop to know more about these features and details.
When you decide to buy, simply look for the START BUYING PROCESS links while shopping at the online inventory of Sunset Cadillac of Bradenton.
Cadillac Dealership In Bradenton
For a long time now, Cadillac has been the leading choice when it comes to luxury cars. Right now, the Shop. Click. Drive feature makes it easy for you to buy your new vehicle from the convenience of your home.
At Sunset Cadillac of Bradenton, we understand the importance of buying the perfect car for your requirements. Our team of experts is always eager to answer all your questions regarding Cadillac vehicles and the process of buying them. Do not hesitate to contact us or call us at (941) 932-8852. Alternatively, you can also drop by at 4780 14th St W, Bradenton from Monday to Saturday.
We are here to help you!