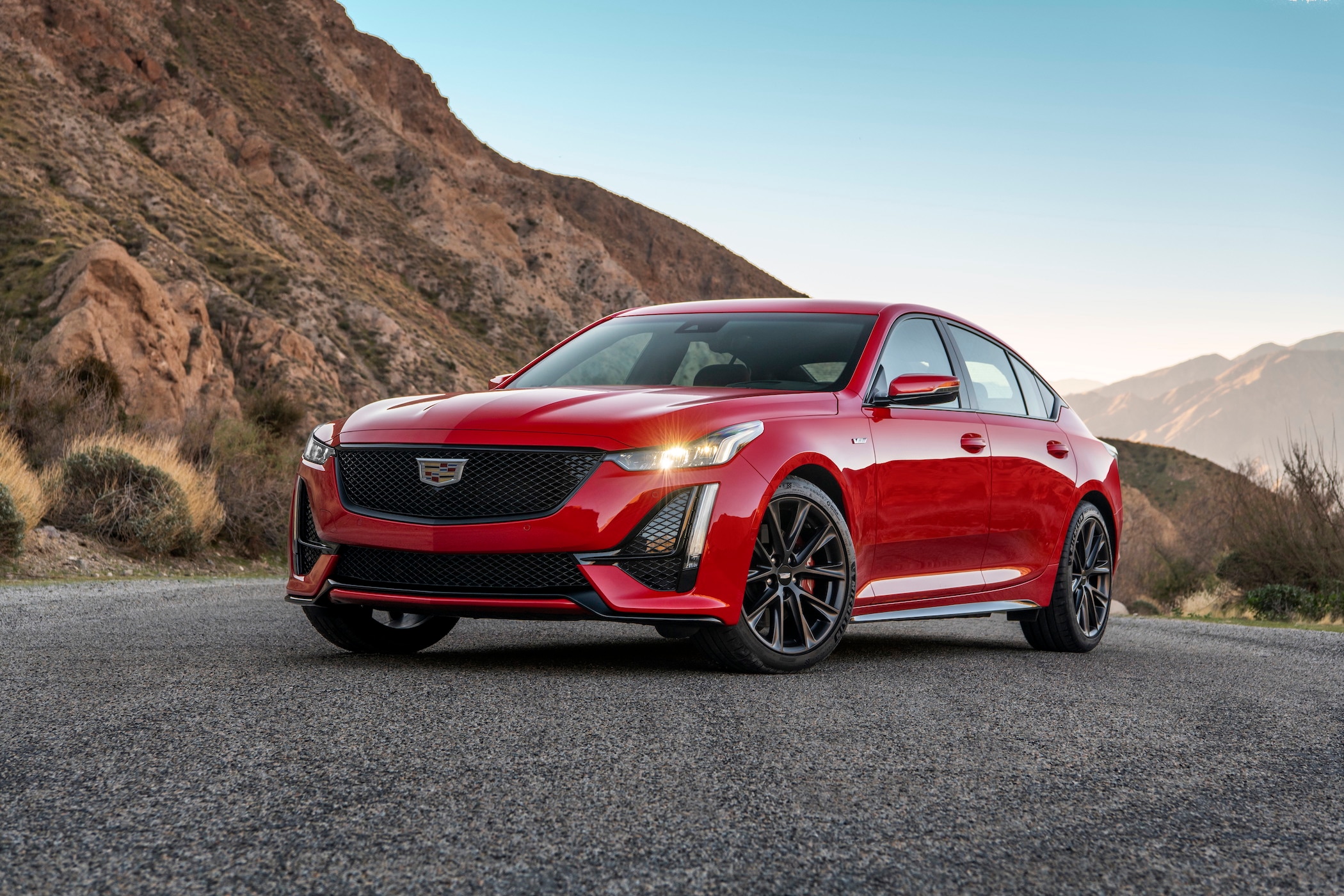 Cadillac's V series, now 15 years old, has always been a leader in both performance and style. From their beginning, these luxurious and distinguished vehicles have blended both the latest technology and Cadillac's storied brand history to create cars that were both exciting to drive and a pleasure to own. With sporty power in mind, the V-Series has always been a crowd-pleaser. Now, Cadillac prepares to release the high-performance CT5-V. This much-anticipated vehicle is sure to be a winning combination for Cadillac enthusiasts and sports car fans alike.
Style And Performance To The Max
Cadillac's CT5, released in the fourth quarter of 2019, gets an upgrade with a V-Series badge. This vehicle has a sporty and athletic look compared to the CT5, which makes it a perfect choice for sport-minded drivers who are looking for a unique aesthetic edge and a powerful ride. Power has always been a highlight of the V-Series, and this new model is no different, building on the groundwork laid by the CT5 luxury sedan released last year.
And glowing reviews have been coming in ever since the CT5-V was announced. Touted for its continuation of the V-Series legacy, this new model will make a splash in Detroit this May. Mesh grills and dark accents set this model apart visually from the CT5, and its aerodynamic body and noise cancellation feature make for a smooth, quiet ride. With this model, Cadillac has worked hard to combine a stunning interior and exterior design and a level of performance that will appeal to sports car drivers and bring to it their trademark class and elegance.
Plenty Of Exciting Features
Cadillac fans are always hungry for great features, and the CT5-V doesn't fail to deliver. Magnetic Ride Control suspension responds quickly to different driving conditions so you're always getting the best performance no matter what's happening on the road. Power is provided by Cadillac's high-output 3.0 L Twin-Turbo V-6 engine, which makes use of low-inertia turbochargers, augmenting power production across the rpm band. Predicted to go from zero to 60 in 4.6 seconds, the CT5-V has the speed and power that drivers are looking for.
Though rear-wheel drive comes standard, it will also be available in all-wheel drive. Driver Mode Control offers three different driving options, Tour, Sport, and Track, along with a customizable V-mode. These different modes each offer a different feel for drivers who crave full control over their driving experience. Break-by-wire technology means even the braking feels different between modes.
With an expected price tag lower than its competitors — the Audi S4, the BMW M340i, and the Mercedes-Benz C 43 AMG — the CT5-V provides Cadillac's signature luxury and the much-loved performance of the V-series at a price that gives it a leg up on the competition. For those that are looking for a smooth, ride with lots of power at a value that can't be beaten, the CT5-V doesn't disappoint.
Keep your eyes on the Detroit Auto Show this spring to learn more about the CT5-V and other new and exciting developments in Cadillac's lineup.
If you'd like to get into the CT5-V yourself, don't hesitate to give us a call at (941) 932-8852 or visit us at 4780 14th St. Monday through Saturday. Sunset Cadillac of Bradenton is proud to offer a team of experts who are here to make your car buying experience stress-free. Contact us to schedule a test drive to learn more information about the Cadillacs we have in stock. Whether you've been a lifelong Cadillac driver or are buying your first, we are happy to help!