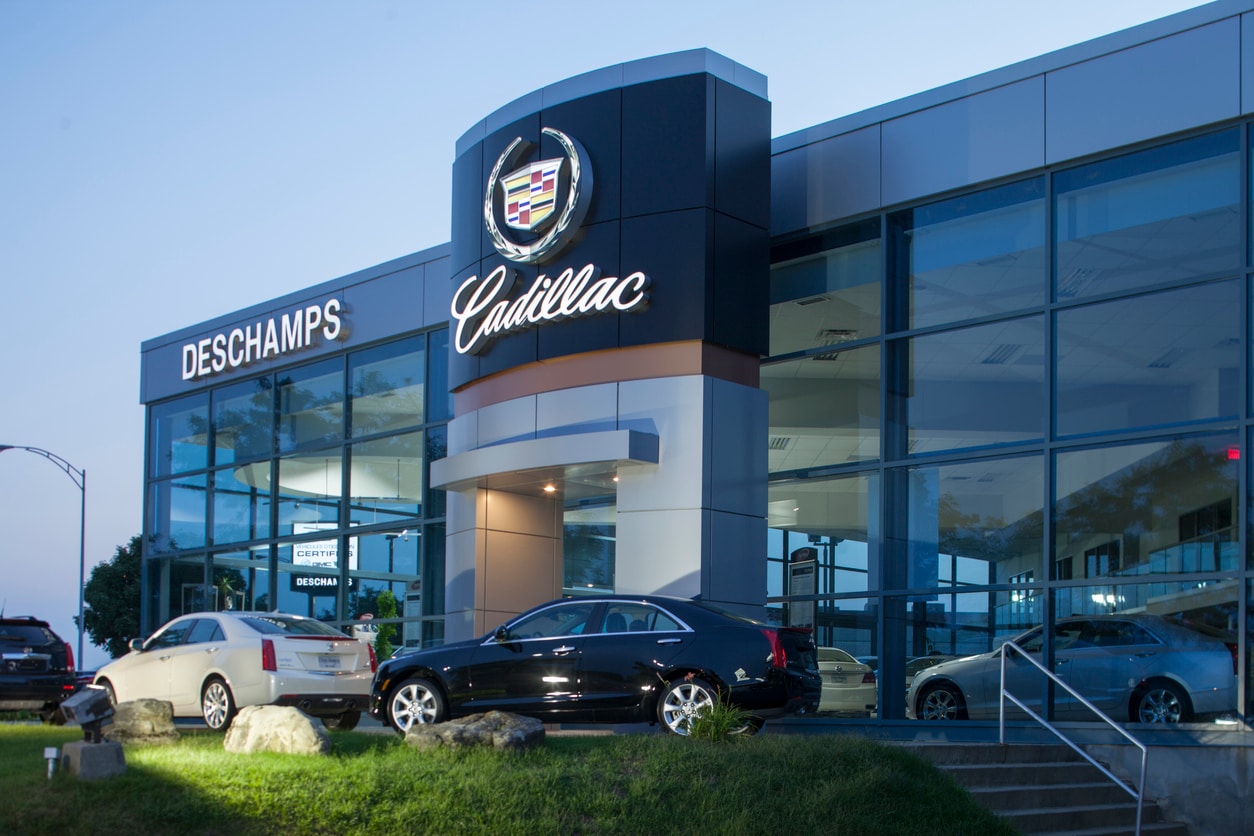 Every vehicle requires regular maintenance. From oil changes to brake service, fluid services and tires, your Cadillac driving experience and vehicle performance will stay in tip-top shape with our Cadillac certified services.
Regular maintenance by an authorized dealership is so important to your safety and the safety of your investment, it is considered essential. Thus, we are open to serve you! Here at Sunset Cadillac, we go beyond outstanding maintenance and service during these unusual times. We're here to provide the highest level of cleanliness and sanitary care while working on your vehicle.
Safe, Certified Cadillac Services at our Bradenton Dealership During COVID-19
At Sunset Cadillac, our goal isn't to sell you a single-vehicle. We aim to keep you as a customer for life! To help keep your family safe, we provide complimentary vehicle concierge service within a 25-mile drive. If you need regular maintenance or windshield repairs, we're ready to pick up your Cadillac and get the work done. To protect our customers and our employees, we'll also:
Disinfect your vehicle before and after maintenance
And disinfect the keys before and after use
We also provide remote, contact-free payment options, if you'd like to limit your contact even further.
A Sanitary Service Center for Our Customers
In our Bradenton dealership, we're closely following the CDC's recommendations for safety, sanitation, and social distancing too. When you bring your Cadillac in for service you'll see:
The entire dealership is thoroughly cleaned daily
Hand sanitizing gels are available throughout the location
Staff maintaining social distancing requirements by keeping at least six feet away from our customers and each other
Thoroughly sanitized loaner vehicles available
Check out this letter from JJ Henthorne, our general manager, if you'd like to know more.
Services Available at Sunset Cadillac in Bradenton
Our Bradenton service center provides all the regular auto maintenance services you need to keep your Cadillac in pristine condition. Our most-used services include:
Oil changes
Windshield repair
Air conditioning service
New tires and tire rotations
Batteries
Fluid replacement and transmission services
To help our customers understand their vehicle maintenance needs, we provide Our Multi-Point Vehicle Inspection form every time we service your Cadillac. It's a color-coded key to help you assess your current and future maintenance.
Red items need immediate attention
Yellow indicates issues that should be addressed soon
Green indicates no items to service
Our Bradenton Collision Center Is Ready to Serve You
We hope you'll never need our certified Cadillac Collision Center, but if you do, we're ready. (And we accept all kinds of insurance.) Our collision facility has state of the art technology that allows us to guarantee that your unibody or full frame vehicle is restored to the precise dimensions required by your manufacturer.
How do we do it? In a nutshell, the manufacturing process of modern vehicles is done by computer-operated machines and state-of-the-art robotics. Those machines are programmed and operated by the same technology that we have here at our Bradenton Collision Center (open Monday through Friday).
We know your Cadillac is more than just a car! It's a high-end, luxury vehicle that was meticulously crafted for your driving experience. It deserves a meticulous level of attention and upkeep too. Whether you need a regular oil change or suffered a fender-bender, don't trust your premium investment to any random garage! Trust its care to the fully trained and certified technicians at Sunset Cadillac's professional service center in Bradenton.
If your vehicle requires servicing, don't hesitate to give us a call at (941) 932-8848 or visit us at 4780 14th St. Our essential services are available to you Monday - Saturday.
Contact us to schedule a service appointment today!