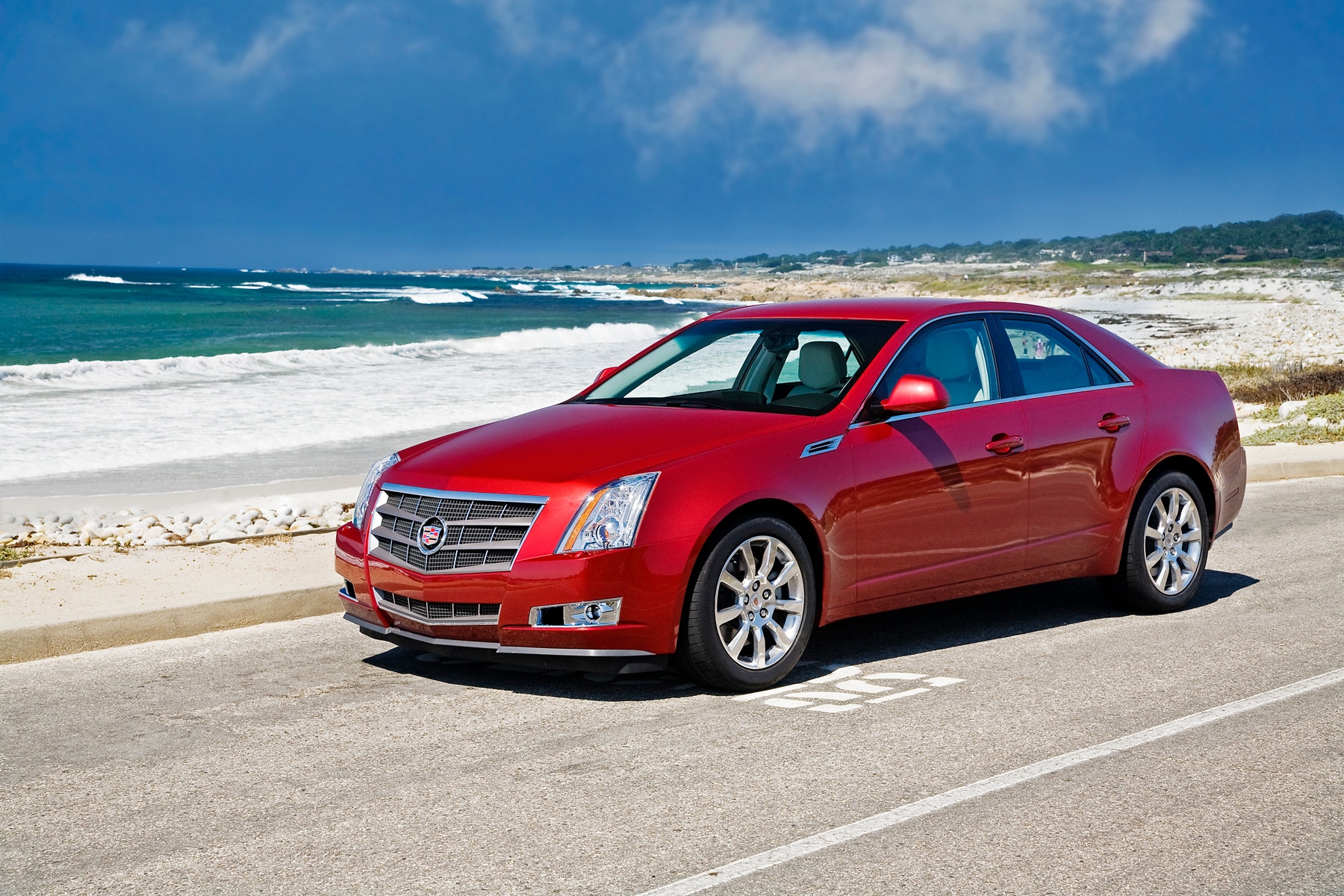 CT6's final year in North America is here and Cadillac went out of its way to make it the finest. The 2020 Cadillac CT6 sedan is an exceptional model. So, heading to the Cadillac dealership in the nearest future may be a smart idea.
This flagship luxury sedan doesn't need an introduction. Over the past five years, Cadillac has been packing the CT6 with the finest options and impressive functionality. The 2020 model isn't an exception. Let's talk about the most appealing features of the new (and perhaps last) Cadillac CT6.
The High, Mighty, and Exclusive: Blackwing V8 Engine
Cadillac's Blackwing V8 engine is available in CT6 Platinum and CT6-V models. This twin-charged, small-block, 4.2-liter engine is a masterpiece. It even has a signature-etched plaque on the head to confirm the origin.
CT6 Platinum — 500 hp and 574 ft-lbs of torque
CT6-V — 550 hp and 640 ft-lbs of torque
Coupled with the model's all-wheel-drive system and 10-speed automatic transmission, the power of this engine is truly impressive. It's not just smooth, dynamic, and compelling. Blackwing V8 is also super quiet.
The engine was originally meant as a Cadillac exclusive. However, it only appears on this single model. After CT6-V is gone from North America for good, it could become a collector's item! So if you are looking for a new Cadillac for sale, this one has an additional perk.
Some time ago, there were rumors about GM selling the engine to an Italian company for some mystery project. Unfortunately, that's all they were…rumors.
Appealing, Efficient, and Almost Human: Advanced CUE Infotainment Software
The 2019 cabin technology update brought us the newest generation of CUE (Cadillac's User Experience) infotainment software. Based on GM's infotainment 3.5 platform, this software provides a variety of useful features and nice rewards. It offers impressive convenience and a highly enjoyable experience for the driver.
The new interface isn't just pleasant to look at. It reduces the learning curve to a minimum, taking the intuitive operation to a new level. The software is connected to the cloud, providing real-time updates and useful syncing solutions (in case your family has more than one Cadillac).
Natural speech recognition software for making calls, playing music, and navigating to a destination.
Real-time traffic updates
Voice search for places of interest
A variety of apps to download
Wi-Fi hotspot
Nice, large, and highly responsive 10.2-inch HD touchscreen
The software learns the driver's behavior and adjusts options accordingly. It can recognize several voices to distinguish between drivers' preferences.
Personal favorite: physical control volume knob (yes, we know that it doesn't have much to do with software, just the opposite. However, it's a nice blast from the past for millennials).
An Impressive 3-in-1 Package: Tour, Sport, and Track Mode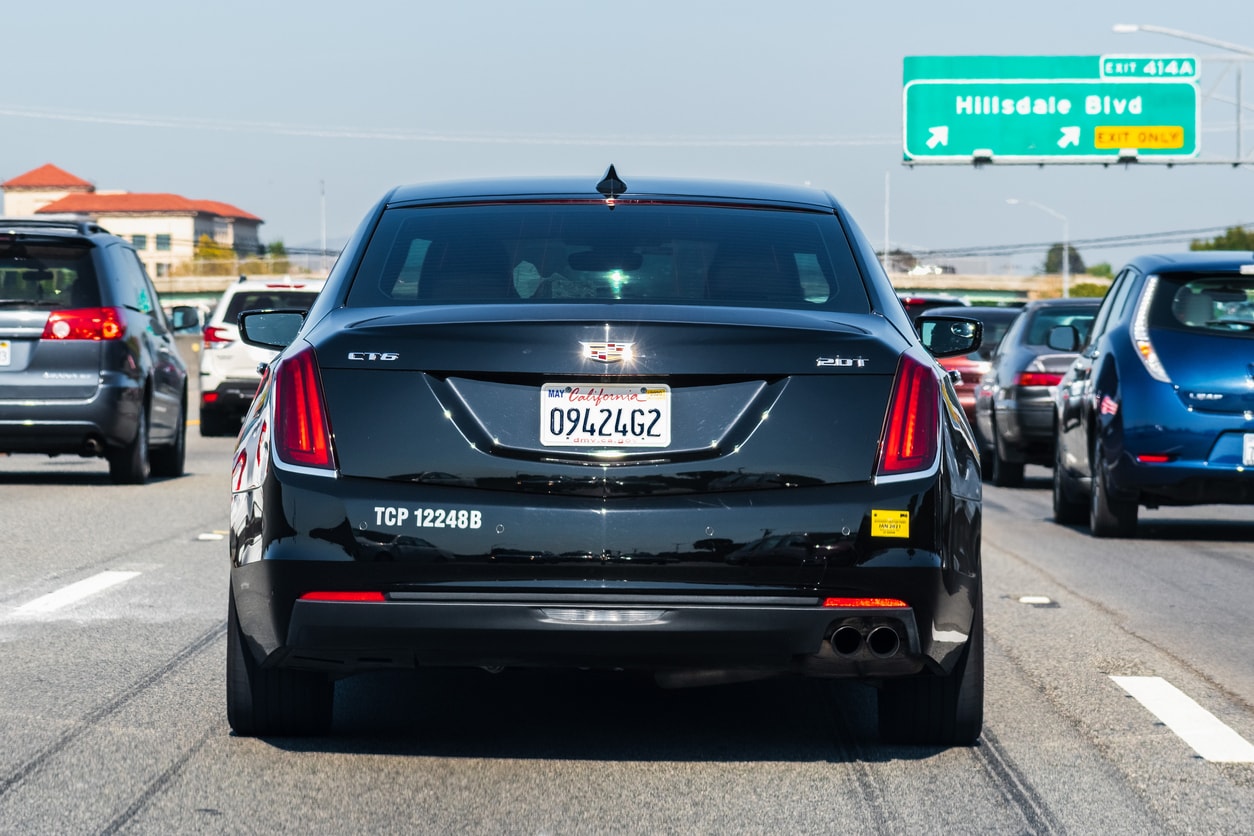 Activating the Track mode of this model allows you to experience the car's full potential. In fact, when activated, the Cadillac does everything you want it to do and more. Meanwhile, you can choose the model most suitable for your mood and whims to get the most out of the vehicle at any time.
Tour Mode
Serene cruising in the "Tour" mode is spectacular. You simply don't feel any bumps on the road. The drive is truly careless and convenient. With this mode, you can forget about tough steering. It's all about smooth and enjoyable turning regardless of the road quality. All this coupled with a silent engine contributes to the feeling of utter relaxation inside the cabin.
Sport Mode
When it comes to the "Sport" mode, the steering becomes a little heavier. The suspension starts feeling firmer. It's a sort of "in-between" choice for those who don't like powerful and rough driving but hate the plushy serenity.
Track Mode
This one is our personal favorite since it reveals everything this Cadillac model can do. The suspension becomes firmer without removing the smoothness of the ride. Further, the steering turns heavy and gives you a feeling of full control over the sedan. We love such steering since it provides an immense amount of feedback.
Track mode makes driving the Cadillac fun. As the engine becomes louder and the steering heavier, you experience the utter power of the vehicle in your hands.
What we really like is that these modes turn a Cadillac into three different cars. All of them are luxury. All of them have a powerful engine. All of them are packed with amazing features. Meanwhile, the driving experience is different every time.
Futuristic Hands-Free Driving: Super Cruise
While Tesla is trying hard to promote its self-driving car, Cadillac is coming up with creative and reliable solutions. The Super Cruise feature can make driving extra comfortable but only under the right conditions.
Super Cruise works with Adaptive Cruise Control to manage acceleration and breaking. It takes full advantage of in-vehicle cameras, radar sensors, OnStar precision, and LiDAR mapping to turn the wheel instead of the driver.
Unfortunately, Super Cruise doesn't work everywhere. It can be activated on divided highways mapped and approved by Cadillac. However, the company is planning to add more roads to its database in the nearest future. Right now, it offers over 200,000 of Super Cruise compatible highways.
Super Cruise can negotiate curves, keep the car in the center of the lane, and regulate speed. While it still requires some monitoring, this option takes a lot of pressure off the driver. The smart system uses an infrared camera to figure out if you are looking at the road. If you don't, the vehicle will pull off the road slowly and stop.
Taking Full Advantage of the 2020 CT6 Model
The impressive design (which we haven't talked much about the design since it speaks for itself), a powerful engine, impressive convenience options, and a true luxury experience has people all over the world heading to Cadillac dealerships. After all, this brand seems to be conquering the world in a new way every year.
Planning to become a proud owner of a new Cadillac? Our dealership is full of Cadillac experts, who'd love to see you behind the wheel of our new models. Don't hesitate to give us a call at (941) 932-8852 or visit at 4780 14th St. Monday–Saturday.