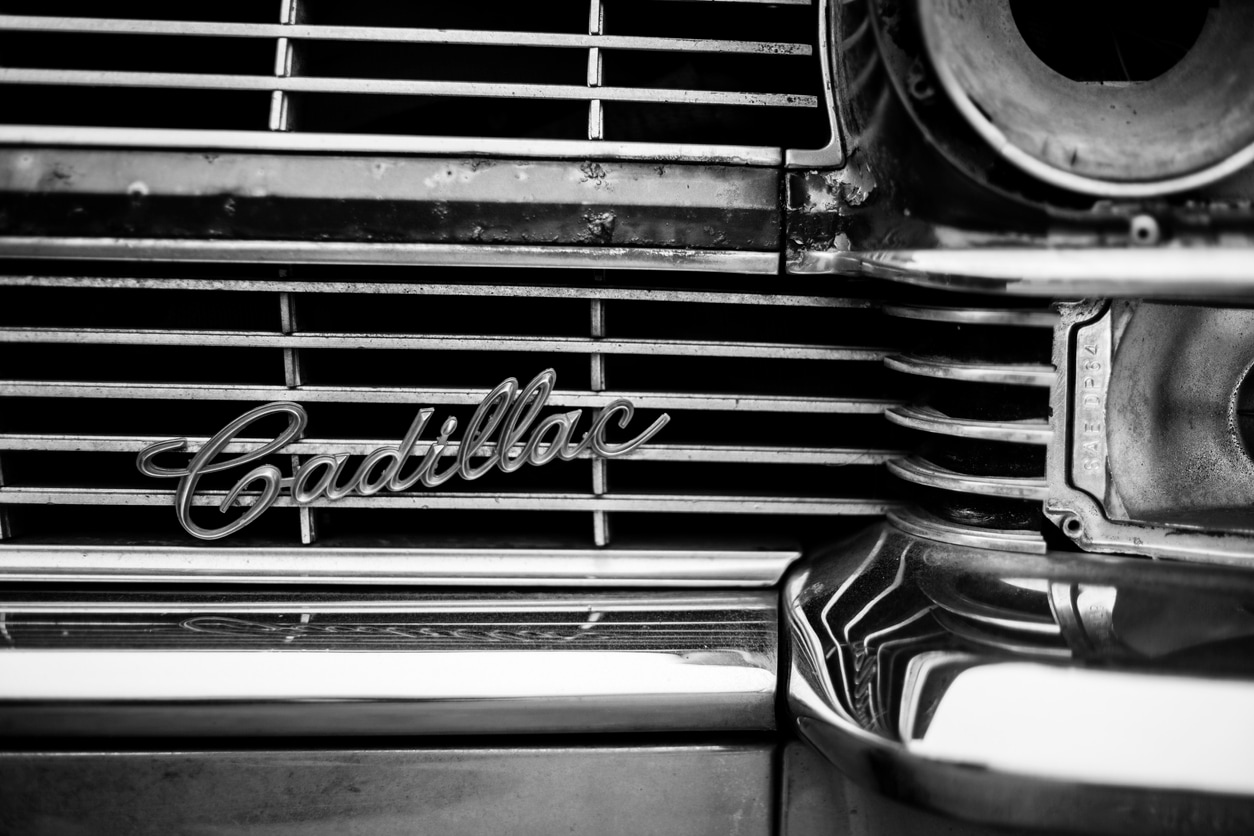 Of course, when buying an automobile, you want to be sure that it is highly reliable in addition to all the other reasons for your purchase. Our service center stands behind the reliability of the Cadillac brand and welcomes questions about maintenance, repairs, and cost.
Cadillac's History
With over 100 years under its belt, the Cadillac brand boasts a history filled with innovation, technical advances, and superb brand recognition. The brand is the recipient of multiple awards and the name Cadillac has been used as an adjective to describe any item of exceptional quality and reliability. Because of the quality of workmanship, Cadillacs hold their value longer than other used luxury cars.
Founded in 1902, General Motors purchased it in 1909 and continued to produce it as a luxury brand. Cadillac has a reputation for being an industry leader in the creation of new systems and technology. As it continues to innovate, its reliability continues to improve. They stand up to the reliability tests when compared to foreign luxury brands and offer features that other brands cannot duplicate.
Safety
If there is one thing, above all others, that Cadillac is renowned for, it is safety. Because it has been around for so long, it has developed structural integrity to protect its occupants in case of an accidental crash. Our cars are loaded with safety features such as pedestrian detection, blind-spot monitoring, and emergency braking. These features help avoid collisions and reduce the severity if they should occur. Cadillac has earned a five-star rating from the NHTSA on all models. Further, experts rate them a Top Safety Pick by the IIHS.
Cost to Repair a Cadillac
According to RepairPal.com the average repair cost for a Cadillac repair is $783. This is a bit higher than the average car. However, when compared to estimated repair costs for BMW ($968) and Mercedes ($908), it remains cheaper. The frequency of repairs for Cadillac models is far less than both the BMW and Mercedes, as well as Jaguar and Audi. Parts are readily available and service is easy to obtain. Most dealerships maintain a staff of certified technicians trained specifically to maintain and repair Cadillac vehicles.
Brand Recognition and Respect
Throughout the last one hundred twenty years, the name Cadillac has been synonymous with quality. If someone said they owned the Cadillac of sofas or shoes or bicycles, you would recognize that the item was high-quality and reliable. This luxury brand has earned this reputation by consistently producing high-quality, luxurious vehicles. Many people who want to purchase a luxury automobile will not even consider an import or a newcomer to the industry. Indeed, they know how reliable they are.
Service and Maintenance
Although your Cadillac is of the highest quality and is extremely reliable, regular maintenance is a must to keep it running in optimal condition. Our staff of certified technicians combines their training with the latest in high-tech diagnostics to service or repair your vehicle. Face it. You chose to drive a Cadillac because of its exceptional quality, outstanding performance, and exquisite luxury. You should not expect less when it comes to servicing your car.
Conclusion
If you aren't yet driving a Cadillac, come check out our selection of new and certified pre-owned Cadillac vehicles. We are here Monday through Saturday or you can contact us with any questions.