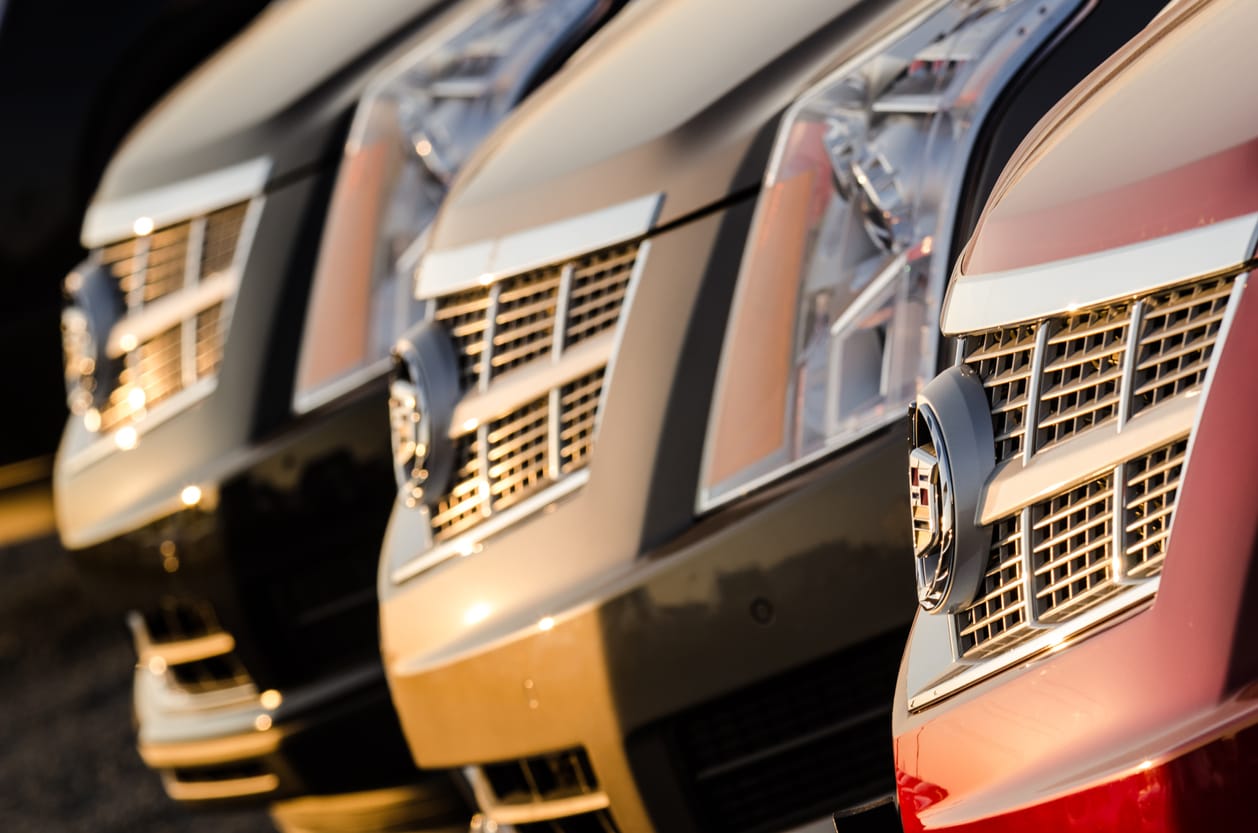 The Cadillac is an iconic car with more than a century of prestigious history. Its greatest selling point has always been luxury, and it has lived up to its legacy in most of its models. Any Cadillac model will stand out, but you should get one that meets all of your needs and suits your unique preferences. There are lots of models to choose from, which is good. However, you may be spoilt for choice.
So, how do you know what Cadillac model is right for your unique needs? Here is a brief buying guide and a review of the best Cadillac models in various categories.
A Brief Cadillac Model Buying Guide
Some of the most important factors to consider when buying a Cadillac include:
Age
The first Cadillac model is more than a century old. Its oldest cars are considered classics and include some of its best models. Classic Cadillac models are luxurious despite their age and offer a smooth driving experience. However, they require extra maintenance and often come with a big price tag.
Newer Cadillac models are also impressive in many ways. They offer the best in auto luxury, including sleek entertainment systems and robust safety features.
Budget
The cheapest Cadillac goes for about $30,000, while the most expensive one costs more than $150,000.luxury isn't meant to be easily affordable. However, you have lots of price range to work with between the $30,000 and $150,000 marks. Additionally, you can spend less by buying a used Cadillac at Bradenton used cars.
New or Used Cadillac Model?
There are two important factors to consider when deciding whether to buy a new or used Cadillac. The first factor is pricing, as you can save thousands of dollars on a used Cadillac. The second factor is available, as some of the classic Cadillac models are out of production.
The Best Cadillac Model
So, are you looking for an affordable Cadillac that will not break the bank or one that will accommodate the whole family? Whatever your needs may be, there is a model that is just right. Here is an overview of some of the best Cadillac models in five categories:
Value: Cadillac XT5
The Cadillac XT5 will offer you the best value for your money. This model offers the best of everything, from a powerful engine to a luxurious interior and robust infotainment system.
The Cadillac XT5 is powered by a 3.6-liter V6 engine. The engine is powerful enough to handle anything. It offers a smooth driving experience both in the city and on rough country roads. It also performs well on both short-distance and long-distance drives.
This Cadillac model also offers the best of comfort and luxury for a Cadillac in its price range. The seats and upholstery are made of leather and other high-end materials. Additionally, there is plenty of room to accommodate five people plus cargo comfortably. It also features a modern infotainment system that is compatible with solutions from Google, Apple, and Amazon.
Luxury: Cadillac XTS
Luxury is Cadillac's biggest selling point, as mentioned. To this end, every Cadillac model offers the best auto luxury. However, the Cadillac XTS goes the extra mile to offer the best of comfort and luxury.
The Cadillac XTS features a spacious and comfortable interior with plenty of room to stretch and move around. The seats are made of leather, heated, and powered. The upholstery is also made of high-end materials for a sleek look and feel. This Cadillac looks classic, but it features a modern infotainment system with all the connectivity one would need. The entertainment system includes an interactive touch-screen control system and a powerful Bose audio system.
The Cadillac XTS is also as powerful as it is luxurious. It features a powerful V6 engine that can handle the roughest roads and negotiate the tightest turns while still maintaining a smooth driving experience.
Compact: Cadillac ATS Sport Coupe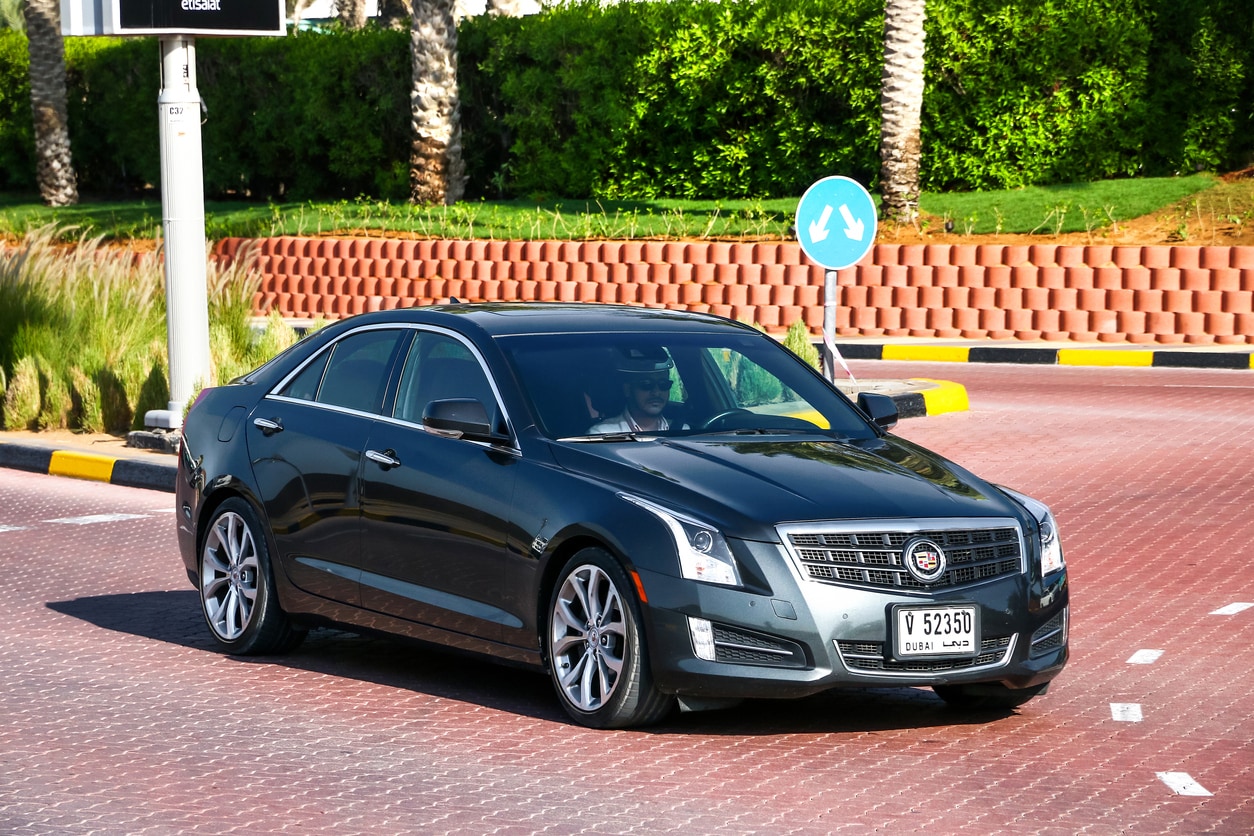 Many Cadillac models are large to accommodate everything they have to offer. However, there are some compact models that save on space while maintaining the same level of power, luxury, and everything else for which the Caddy is popular.
The ATS Sport Coupe is the most compact Cadillac model. It is smaller than most other Cadillac models and features a two-door design. However, it still packs a lot of power despite its size. The standard model features a four-cylinder turbocharged engine, but you can upgrade to a V6 engine with the upper trim options.
The ATS Sport Coupe's interior is also comfortable. It features leather seats and a robust infotainment system. It seats four, but space is limited compared to other Cadillac models.
Power: Cadillac CTS-V
Cadillac also boasts of one of the most powerful cars in the industry – powerful enough to rival some European sports cars editions. The Cadillac CTS-V is powered by a 6.2-liter V6 engine with a power of 640 horsepower.
You can feel this powerful engine purring as you drive. There is a range of features to improve your driving experience, including paddle shifters for smooth transitions. It also features magnetic ride control that adapts to any road condition and offers a smooth driving experience on rough terrain. This car accelerates from 0-60mph in 3.6 seconds and tops up to 200mph.
The Cadillac CTS-V also lives up to the brand's luxury legacy, featuring a sleek look and comfortable interior. The seats and upholstery are made of high-end materials such as leather and carbon fiber.
Family: Cadillac XT6
The XT6 is a family-friendly Cadillac despite its association with celebrities – besides, your family deserves the best. This model can comfortably accommodate five people and offer lots of room to stretch and move around. It also has a cargo capacity of up to 94 cubic feet, and you can create more by folding the back seats.
The Cadillac XT6 is also comfortable and luxurious. It features a robust infotainment system that will keep the whole family entertained on the road.
Find the Best Cadillac Model for You
Cadillac is one of the most prestigious cars to own. There is something for everyone, as illustrated with these five models. You can get any Cadillac model you want, and you don't have to spend a fortune when shopping at Bradenton used cars.
We are experts at everything-Cadillac, and we will gladly help you find a model that best suits you. Get in touch via (941) 932-8852 or visit our dealership at 4780 14th St.