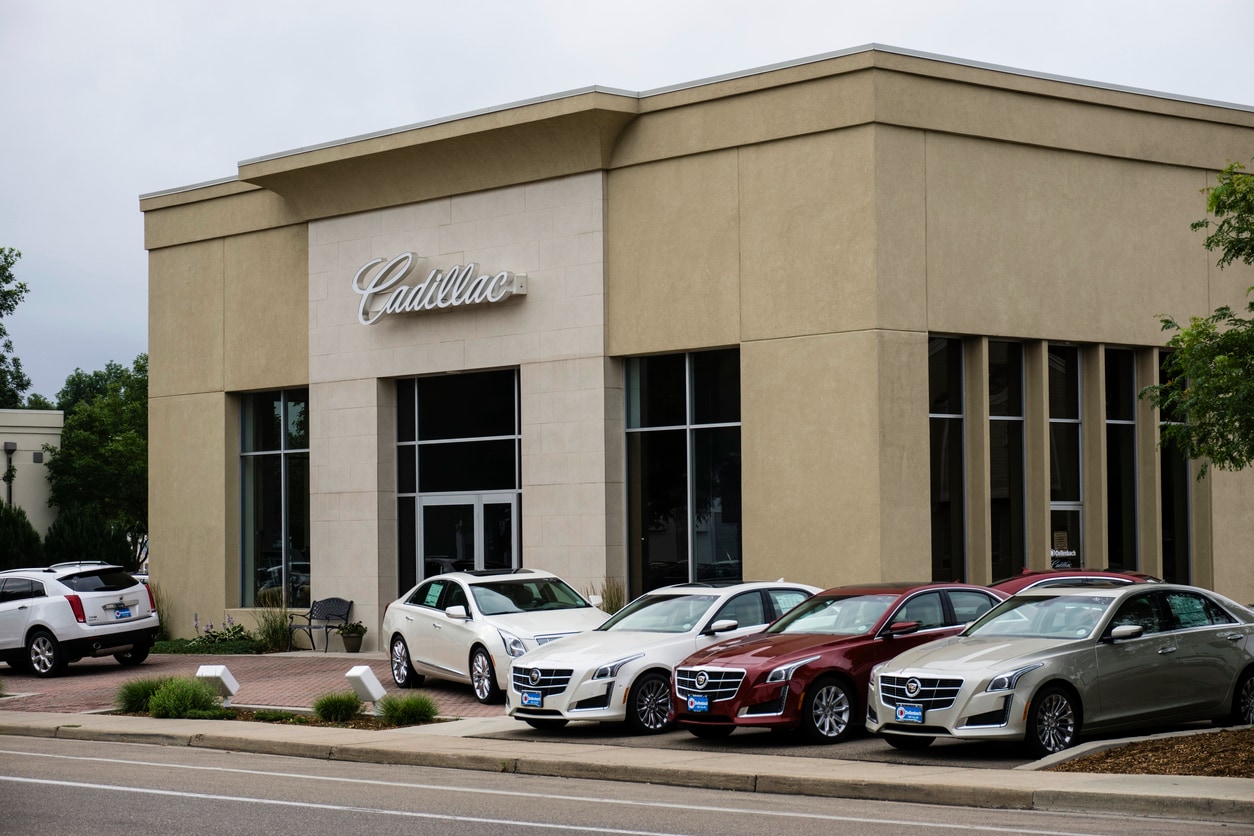 2021 has flown by, and with 2022 headed our way, it's time to look at the best vehicles to anticipate with the incoming year. So far, Cadillac's 2022 CT4-V and CT5-V Blackwings are sporting some pretty crafty features and bringing in heavy excitement. Both the CT4-V Blackwing and the CT5-V Blackwing will have limited availability, making them all the more desirable. To help you determine which of the two best suits your pristine taste, we're taking a look at the best features coming with both vehicles.
Meet the 2022 CT4-V Blackwing
Compared to a world-class athlete, Cadillac's CT4-V Blackwing takes agility to the next level. This roadrunner blends craftsmanship with sleek looks and a sporty design. Sitting behind the wheel you'll feel the boldness physically and visually. Aside from beautiful aesthetics, extensively designed aerodynamics work seamlessly to direct airflow to radiators, cooler, and airflow ducts. Added adaptive dampers on the vehicle will give you full control behind the powerful ride.
Roadway Benefits
Paired with forged aluminum wheels, you'll be able to enjoy high performance with reduced road noise as you comfortable coast for miles. Want to improve your high-speed handling and control even more? Two distinct exterior packages provide you with touches that reduce lift and elevate performance on the road. This ensures dominance as you make every turn and stride around every curve in style.
Cadillac's CT4-V Blackwing is all-inclusive with comfort, visual attraction, and integrated technology. Whether you're in the vehicle for a few miles or a few hours, the supercharged release takes comfort and class to a new level. Combining the styles of racing excellence with innovative technology, a 12" diagonal HD screen allows you to customize driver modes to enhance your driving experience. Included is a heads-up display that navigation into your line of sight so that you never have to look away from the road. Choose between Tour, Sport, and Track modes to make your experience unique each time you're behind the wheel.
Features that make the CT4-V Blackwing stand out include:
Driver mode selector
Performance traction management
Custom launch control with line lock
Brembo® high-performance brakes
AKG premium audio system
Meet the 2022 CT5-V Blackwing
Considered to be the most powerful Cadillac to date, the CT5-V Blackwing has the highest power output throughout Cadillac's history. With a hand-built, supercharged V8 engine, you can go from 0-60 MPH in just 3.4 seconds. 659 lb's - ft. of torque allows you to cruise over 200 MPH, giving you elite performance like no other. Not only does the CT5-V Blackwing provide you with power, but it was designed with your comfort in mind. Each steering wheel is detailed with fine leather that's cut and sewn with carbon-fiber trim. To make it even more unique, a portion of your specific VIN is laser etched and engraved into the leather to stand out.
Drew Dorian with Car and Driver compared the elite model to Cadillac's CT5, crowning it as the perfect successor with a supercharged 6.2-liter V8 engine. Updated styling and a fresh take on the interior bring you a new take on traveling with class. All CT5-V models come with unfeigned leather upholstery and the trunk space of the CT5-V compares to Cadillac's CT5, allowing you to fit up to 5 carry-on bags with ease.
Roadway Benefits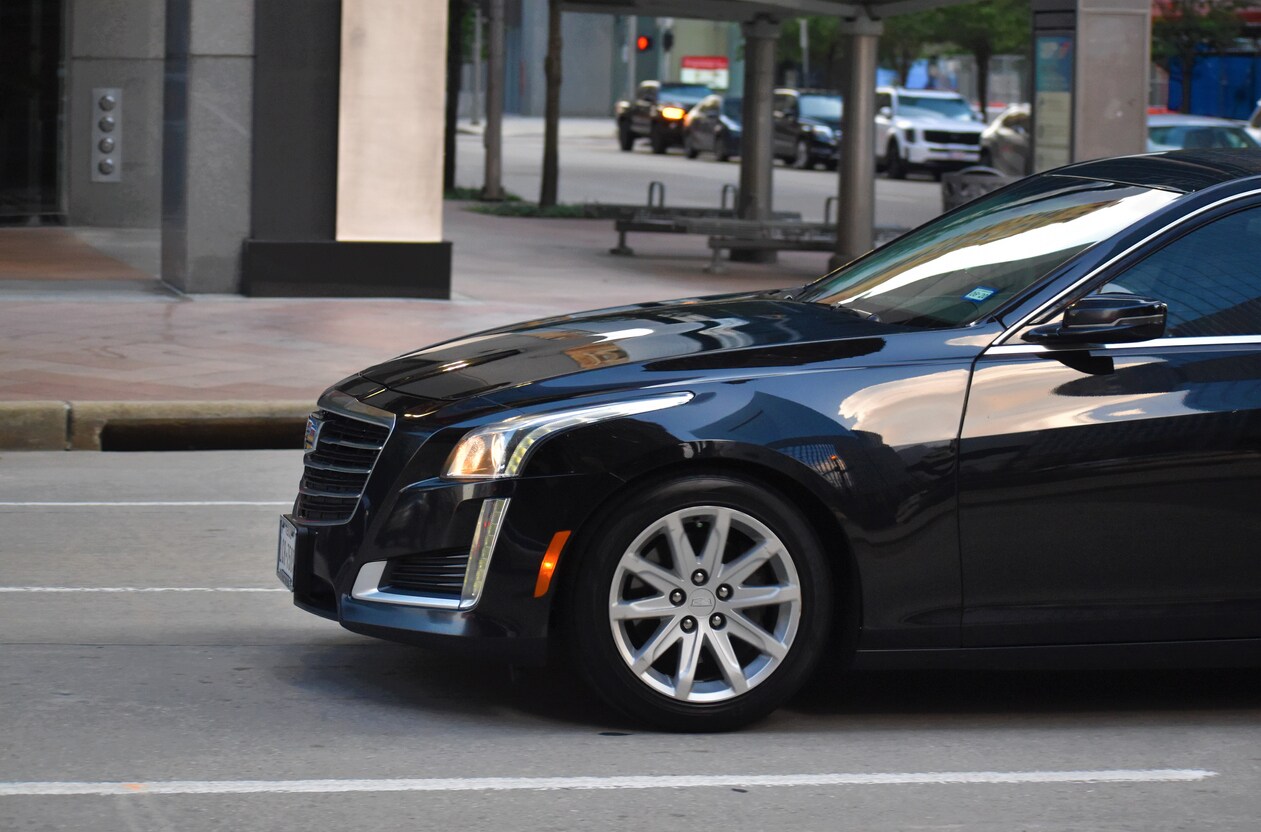 Want to ride in class and comfort? Cadillac's CT5-V Blackwing offers you just that. With Magnetic Ride Control, you'll have the fastest reacting suspension on the road. The vehicle reads the dips and curves of the lane up to 1,000 times per second and adjusts damping so that you have full control over the ride and handling through every mile. Dependent on whether your choice of luxury is an automatic transmission or six-speed manual, EPA fuel economy rating average at 13 MPG in the city and 22 MPG on the highway, or with six-speed a decrease to 21 MPG to give you comfortable fuel economy.
Infotainment and connectivity in the grandeur vehicle give you a 10" touchscreen display with secondary rotary control if you'd like to avoid leaving fingerprints on the screen. For a little extra enjoyment, the CT5 boasts an upgradable stereo option allowing you to move from the AKG premium system that's standard in all CT5's to a Bose stereo system. Wireless Apple CarPlay and Android Auto flawlessly integrate into this souped-up Blackwing to provide you with genuine connectivity at all times. Further, the heads-up display will be included just as it is with the CT4-V to prioritize your safety while you drive.
Features that make the CT5-V Blackwing stand out include:
Latest gen Magnetic Ride Control with adaptive suspension
Exclusive premium interior options
6.2L supercharged V8 engine backing 668 hp
Extensive aerodynamics with a low profile
Intellibeam high-beam assist
CT4-V Blackwing VS CT5-V Blackwing
Compared, both options in the V series are uniquely energizing on the road. The main difference in trading one option for the other is the power and control behind the wheel. While seated, you'll find that the CT5-V is slightly more luxurious and offers a bit more customization. Both vehicles are limited in availability and will inspire confidence each time you're driving. Additionally, the CT5-V offers more power beneath the hood. The CT4-V and CT5-V are both incredible options and will make each drive feel like you're in your own personal racecar.
Want to find out which V series Blackwing is best suited for your tastes? Visit us at Sunset Cadillacs of Bradenton to personally discover the Cadillac of your dreams. Our dealership has many Cadillac experts that understand why these 2022 releases are so highly anticipated. We'll work with you to determine which of our Bradenton cars for sale is best for your needs and dreams. For questions about any Cadillac model, contact us at (941) 932-8852 or visit us at 4780 14th St. Monday - Saturday.