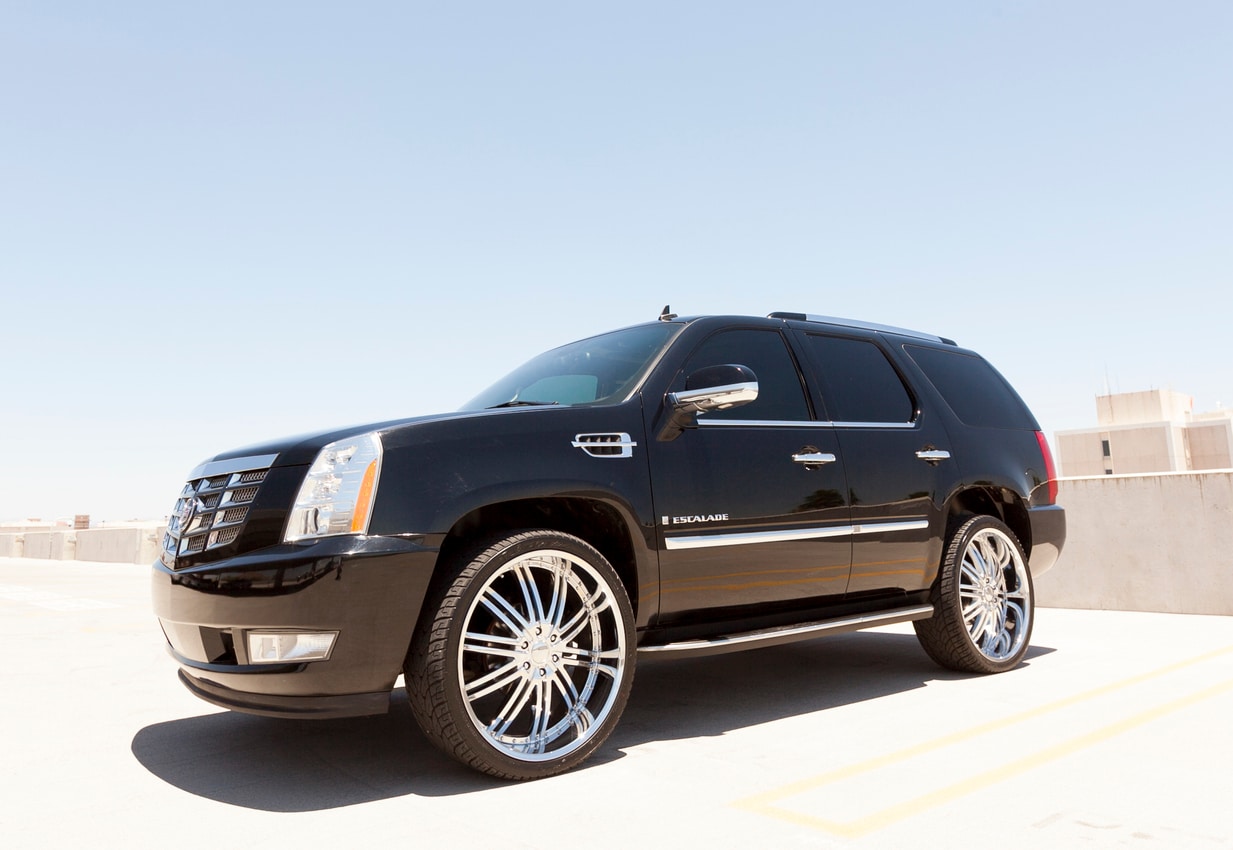 For almost two decades, Cadillac has invested most of its refined engineering and exquisite designs in the V-Series. The V-Series badge has been revered for its performance-inspired design, impressive muscle, and enhanced street navigation. With its new 2023 Escalade-V, Cadillac is pulling out all the stops. This includes seamlessly merging powerful performance and innovative technology with deluxe luxury.
The mission here is power and prestige, and behind the Escalade-V steering wheel, you suddenly feel in charge. Compared to its high-performing predecessors, the CT4-V Blackwing and CT5-V Blackwing, the Escalade-V relieves you of the need to choose between luxury and muscle.
Here's a look into some of the enticing features of the 2023 Cadillac Escalade-V:
Power
When it comes to muscle, the Cadillac Escalade-V is by no means tame. Packing a 682-hp punch fed by a supercharged 6.2-liter V-8 engine, the SUV performs better than the CT5-V Blackwing sedan, which hosts an impressive 668-hp supercharged V-8. The Escalade-V runs on a standard all-wheel drive with an automatic 10-speed transmission. This propels it from 0 to 60 mph in an impressive 4.4 seconds.
The Escalade-V boasts an impressive 2.7-liter unit, which is significantly larger than the CT5-V Blackwing sedan's 1.7-liter Roots-type blower. The Escalade-V feels steadily swift from the driver's seat, but a press of the V mode button in front of the gear lever propels the engine to 2000 rpm when the accelerator pedal is mashed to the floor.
While the Escalade-V is evidently remarkably powerful, its supercharger has an imposingly subtle whine. Coupled with a boisterous howl from its exhaust system, the Escalade-V gives out a philharmonic hum as it picks into its straight-line acceleration. Its stealth mode allows you to quiet things down for a subtle school pickup. However, at speed, the Escalade-V gives loud crackles as it exhales and bursts off when you lift your foot off the accelerator abruptly.
Pricing
Though the prices range with the buyer's destination, their averages start at $140,500 for short-wheeled models. The base model features 211.9 inches of space, with three seat rows for adults in the rear row and a sufficient cargo compartment. The Cadillac Escalade-V long-wheelbase model features a 226.9-inch length, offering more cargo room than the former. Priced at $151,200, the long-wheelbase model (ESV) is a favorite for people who need to ferry bulky luggage.
The Escalade-V competes in features and pricing with the most renowned luxury SUV models. For example, the Mercedes AMG S63 is priced at $132,000 and features 603 hp and 627 feet in length. Nevertheless, all its top competitors fall to the Escalade ESV in comfort and luxury interiors.
What Is Special in the Cadillac Escalade-V?
The Escalade-V's Panoramic Ultra-View sunroof is a brilliant touch on the striking sport utility vehicle. There is so much to highlight on the Escalade-V from its model-specific fascia to its red-painted brake calipers. The red giant has a lot to offer when it comes to technology and entertainment too. Indeed, it includes an AKG Studio Reference speaker system, featuring 36 speakers professionally installed around its cabin.
With a curved 38-inch total diagonal display, front park assists, cross-traffic alert, lane change alert, rear pedestrian alert, blind zone alerts, lane departure warnings, parking assist, and enhanced automatic emergency braking, the Escalade-V is sufficiently armed in the tech and safety department.
Assess the Cadillac Escalade-V Yourself
Get the chance to review the features of Escalade-V yourself to know whether or not the SUV serves your needs. As a top Bradenton car dealership, we have a cohort of Cadillac experts that will give you all the details and specifications you need. Don't hesitate to contact us today or visit us at 4780 14th St. Monday–Saturday every week.